All about Tarpaulin Manufacturers in India
India is one of the leading manufacturers, suppliers, and exporters of HDPE tarpaulin. Tarpaulin manufacturers in India are renowned globally for excellent quality, durability, and performance.
In this blog, we are going to focus on a wide range of vital subjects related to the subject. The West Indian market is dominated by Ahmedabad, Gujarat based tarpaulin manufacturers.
Before we take a deep dive into the crucial subject, let's learn about the HDPE tarpaulin. However, it makes sense to first learn about HDPE.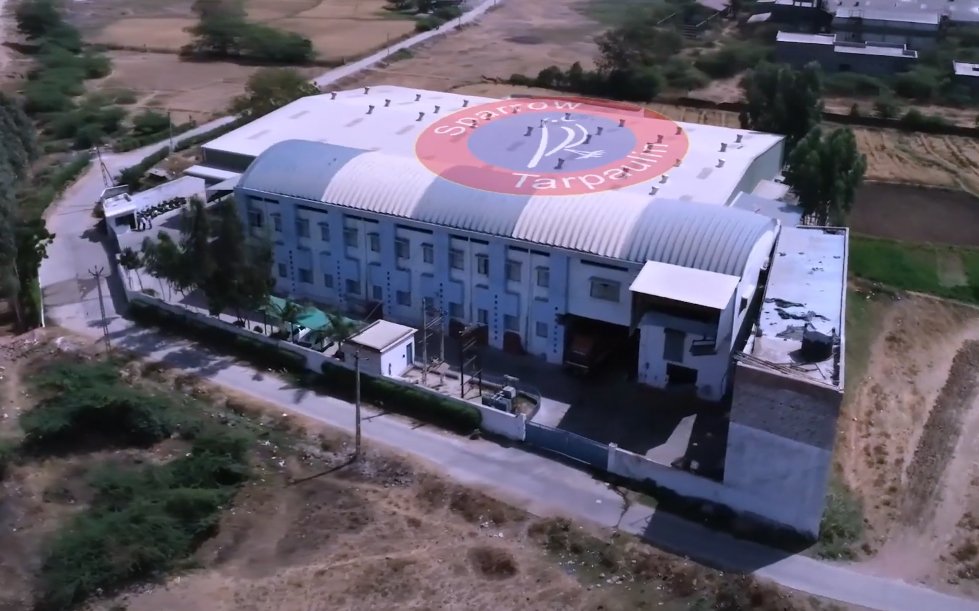 What is HDPE?
Do you have any ideas? It is an abbreviated form that means High-Density Polyethylene. This is basically a polymer which is a derivative of petroleum. How is it manufactured? The excellent quality product is manufactured by a catalytic process.
HDPE tarpaulin is processed from HDPE woven fabric by using the latest technology. Tarpaulin manufacturers in India are leveraging the latest technology and machines to deliver the quality-driven quality for their clientele. Their commitment and dedication to quality have been instrumental in establishing these companies as leading manufacturers in India.
Unique features of the product
HDPE tarpaulin is an excellent product with numerous unique features that makes it suitable for many types of products. Here are the unique features of the product.
100% waterproof
No leakage
Resistant to harmful UV
All-weather resistant
High tensile strength
Resistant to thermal Rays
Durable
Sturdy
Lightweight
Anti-evaporation
Commercial Application
Tarpaulin manufacturers in India are fond of innovation and technology. As a result, they continue to manufacture a wide range of products. Here is the list of items manufactured by using HDPE tarpaulin:
Floor lining
Truck covers
Poultry curtains
Machinery covers
Automobile covers
Fumigation covers
Roof leakage covers
Open warehouse covers
Industries drawing benefits from the product
Over the years, tarpaulin has emerged as one of the significant products for numerous industries. It is shaping the growth of many industries, including agriculture, automobile, pharmaceuticals, warehouse, etc.
Hope this blog will further expand your knowledge about the brilliant invention. Also, quality makes all the difference. Therefore, never compromise the quality of the product.
The raw material of the heavy-duty tarp
A heavy-duty tarp is manufactured using HDPE. Let's understand HDPE as it is the base of the finished product. It is a premium quality hydrocarbon polymer. It is derived from ethylene/ petroleum through a catalytic process. The product is a type of thermoplastic. Due to its excellent properties and features, many industries use this product.
Custom-made HDPE tarpaulin manufacturers
There is no dearth of expert tarpaulin manufacturers in India. A few hold expertise to fabricate custom-made HDPE tarpaulin products in India. Western India's industrial hub, Ahmedabad has a few renowned tarpaulin manufacturers who hold the expertise to provide custom-made solutions. The product is designed after consultation with the client. Their industrial requirement is taken into consideration. Dimension, size, color, etc. too are part of the core design. The objective is to meet the client's specific parameters that match the industrial requirement.
In case you have a specific requirement to meet your industrial requirements, don't go further. You can explore Ahmedabad, Gujarat's market.
Gopinath Enterprise has the expertise and infrastructure to deliver custom-designed solutions.
Conclusion
In this era of technology, finding a quality-driven tarpaulin manufacturer in India wouldn't be a challenge. Inferior quality could damage your product.