Azolla Bed: Importance and Benefits
In this farming-centric blog, we are going to highlight an important product that is helping the general and commercial farmer, the azolla bed.
Before we move forward and talk about various important elements related to the product, let's understand the basics about the product in simple language.
Learning about the Azolla bed
As the name of the product indicates, it is designed for the cultivation of azolla by using the HDPE woven fabric. Azolla is basically used as livestock feed. Additionally, it is an ideal biofertilizer which is suitable for a wide range of crops.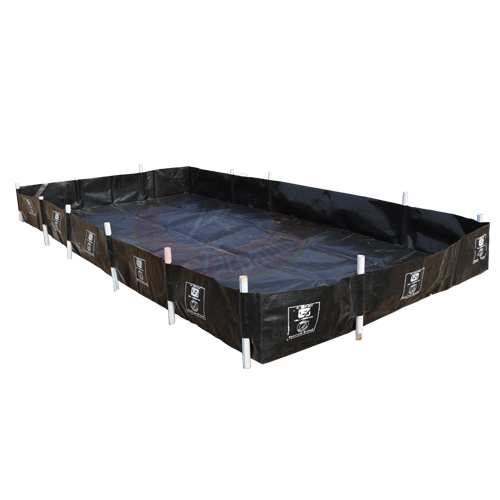 Ideal for azolla cultivation
HDPE azolla bed is designed to cultivate azolla as highlighted at the outset of this blog, but how to create natural conditions that suit azolla farming? Azolla bed helps in creating natural conditions that aid azolla cultivation. Important parameters are taken care of, life shade, light, humidity, and temperature by the farmer.
Can you use the azolla for fisheries?
Those who are into fisheries often raise this query, can it be used as fisheries feed? Azolla contains a high level of crude protein and higher lysine concentration, making it suitable for fish feed. Many fisheries are aware of the benefits of this natural product, and as a result, they have started using the product.
Salient features and properties of the azolla bed
This section will introduce you to the salient features and properties of the amazing product. It's important for you to learn about these features as when you made up your mind to buy the product, you can keep these salient features in mind. Here are the few salient features of the brilliant product:
High tensile strength
Lightweight
Anti-oil
Resistant to thermal Rays
All-weather resistant
Durable and heavy-duty
100% waterproof
Resistant to harmful UV
HDPE azolla bed is a versatile product
Yes. That's absolutely correct. This is a versatile product that can be used for multipurpose jobs apart from azolla cultivation. These include:
Water storage
Water gardens
Lily ponds
Fish ponds
Cattle farm
Furthermore, the brilliant product is also used in poultry farms. For detailed information, you can connect with a prominent HDPE azolla bed manufacturer.
This is an environment friendly product
When you choose HDPE made azolla bed in Ahmedabad, you are promoting sustainable development. It is absolutely environment friendly. As it can be easily recycled, the product doesn't cause any harm to the environment. For unawares, sustainable development encourages us to use natural resources wisely, conserve them for the future and encourage nurturing of natural resources.
Once the product becomes old and worn out, you don't have to worry about its disposal. Simply sell it to a scrap dealer. From here, the product will be sent for the recycling process. Sounds exciting! That's the benefit of using the environment-friendly product, the azolla bed by the famous azolla bed manufacturer in Ahmedabad.
Do you have any idea about the GSM?
When you head to the market to buy the product for azolla cultivation, keep the GSM in mind while placing the order. GSM stands for Grams Per Square Meter. It reflects the thickness of the product. For further information, you can get in touch with a leading azolla bed manufacturer in Ahmedabad.
Are you looking for azolla bed? Don't go further. End your search with Gopinath Enterprise.