What is the Azolla Bed? Describe it's benefits?
In this blog, we are going to highlight about an important farming product, azolla bed HDPE, its importance, and its benefits for farmers who are using the azolla cultivation bed. Before we take a deep dive into the important subject, it makes sense to learn about azolla.
What is azolla? Why do farmers use it substantially? In biological language, azolla is a genus of seven species of aquatic fern, from the family of Salviniaceae. Azolla is basically a fresh water fern that is found in ponds, lakes, swamps, and streams, in both tropical, and sub-tropical conditions. These ferns keep floating on the top of ponds, lakes, or streams, clumping together to form green mats across the surface of the pond or lake. Do you know azolla is also famous as duckweed fern? Why? Since it likes to grow near duckweed, a tiny aquatic flowering plant.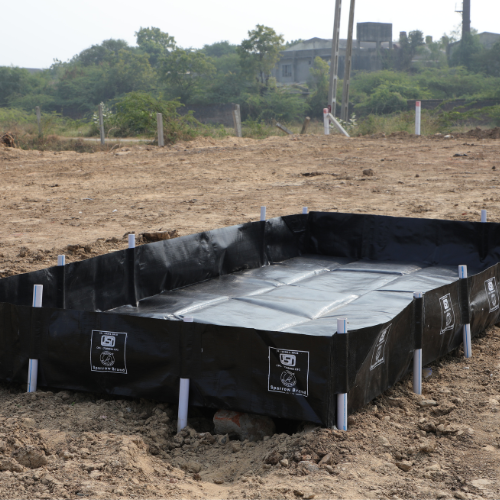 Benefits and advantages of azolla
Why theres so much focus on azolla? Azolla is a tremendous fertilizer as it has a substantial amount of nitrogen fertilizer for paddy crops (rice cultivation). Since it is natural manure, it is also called green manure. As a result, it is known as bio-fertilizer. As far as the amount of natural fertilizers is concerned, it contains 2-5% nitrogen and 0.3%-6.0% potassium.
According to farming experts, azolla aid in rice production, increasing production by as much as 150 percent. That's why azolla bed cultivation is assuming importance. Moreover, farmers can grow crops in the same field for many years without worrying about fertilizer. They don't have to leave the field for rest to make it ready for the next crop. Farmers engaged in fisheries use azolla as fish feed. It's not over yet. It is ideal for cattle feed.
HDPE Azolla bed
A premium quality HDPE azolla bed by a leading HDPE Azolla bed manufacturer is designed and manufactured to cultivate azolla.
Salient features and properties of the azolla bed
In this section, we will focus about the salient features of azolla bed HDPE. As an end user, you deserve a quality-driven product. While making a purchase for your fish pond or paddy cultivation, make sure the product you are all set to buy is excellent and supports your requirements. Read the following salient features properly:
High tensile strength
Lightweight
Anti-oil
Resistant to thermal Rays
All-weather resistant
Durable and heavy-duty
100% waterproof
Resistant to harmful UV
If you have any doubts or queries, don't hesitate to discuss them with the Azolla cultivation bed manufacturer in Ahmedabad. There's no point in buying an inferior product as it will hamper the azolla cultivation.
HDPE azolla bed is a versatile product
As discussed earlier,HDPE azolla bed is a versatile product. It has found usage in plenty of applications. These include:
Water storage
Water gardens
Lily ponds
Fish ponds
Cattle farm
For further information, you can connect with a prominent manufacturer HDPE Azolla bed manufacturer in Ahmedabad.
Conclusion
Azolla bed is a simple structure yet considering its benefits, farmers across India are drawing benefits from the product. Here, we would like to suggest you that never buy the product from an ordinary manufacturer. Only choose an azolla cultivation bed manufactured by a prominent, HDPE Azolla bed manufacturer.