Best Multilayer Cross-laminated Tarpaulin Manufacturers in India
In this business-centric blog, we are going to highlight an important product, multilayer tarpaulin, its various applications, and how a wide range of industries are drawing benefits from the product.
You would be surprised to learn that the product has substantially entered our lives. It's almost everywhere. Perhaps, we may not notice it, yet it's all around us.
Before we move forward, the definition of multilayer cross-laminated tarpaulin assumes significance as it helps the readers to connect with the blog and understand its content.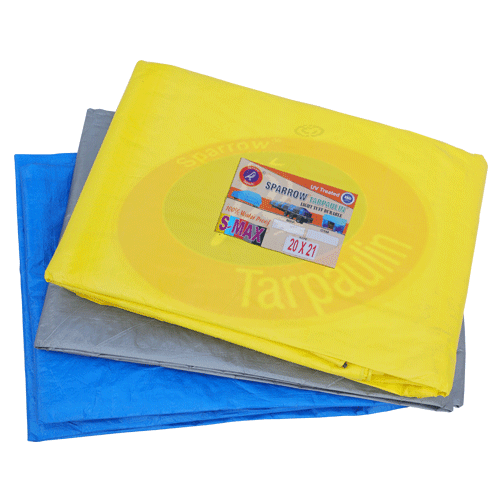 Learning about multilayer tarpaulin, Understanding multilayer cross-laminated tarpaulin
It is an innovative product fabricated from a multi-layered cross-cut film made up of premium quality HDPE fabric that is fused resulting in maximum strength and durability.
HDPE is the base raw material here.
Why do manufacturing companies prefer HDPE-made fabric?
HDPE stands for High Density Polyethylene (HDPE). It is a thermoplastic polymer, a derivative of petroleum. According to industry experts, it is one of the most versatile materials with unique properties and features. Therefore, making it an ideal raw material to manufacture numerous products for a wide range of industries.
Salient features of the product
With HDPE as the raw material, the product offers numerous salient features making it an ideal product for many industries. Here are the salient features of multilayer tarpaulin and multilayer cross-laminated tarpaulin
In this section, we are going to talk about salient features of the excellent product.
100% waterproof

All-weather resistant

High tensile strength

Durable

Heavy-duty

Lightweight

Anti-oil

Resistant to harmful UV

Resistant to thermal Rays

Ultrasonically welded strong eyelets.
Applications of the multilayer cross laminated tarpaulin
This innovative product is used in numerous industries and sectors for a wide range of applications, including:
Transportation – Covering of trucks and train wagons

Warehouse – For covering food grains

Industrial equipment – Covering machinery

Infrastructure – As a cover
Furthermore, given the unique properties and salient features, the product is used in a host of other applications.
Industries drawing advantages from
Since the product is knitted with premium quality HDPE, it is being used in several industries and sectors. These include Transportation, chemicals, Sugar, Textile, Shipping, Railways, Steel, Agriculture, etc.
Dimension & Sizes
Multilayer tarpaulin and multilayer cross laminated tarpaulin are available in a wide range of dimensions. Depending on your industrial requirement, you can select the size. Coming to thickness, it is measured in GSM. Here GSM stands for Grams Per Square Meter. It is standard to measure the thickness of the product.
While buying the product from a leading manufacturer in Ahmedabad, don't forget to ask about the thickness. In case, your business requires any specific size, don't hesitate to connect with a prominent manufacturer from Ahmedabad, Gujarat.
Eco-friendly
This is another brilliant feature of multilayer tarpaulin and multilayer cross laminated tarpaulin. Both these products are 100% recyclable. Therefore, making them eco-friendly. Sustainable development is the need of the hour. Both socio-economic and industrial development is necessitated to meet the demand for industrial development. These products don't cause any harm to the environment as they are eco-friendly.
Over the years, people are becoming conscious of the environment. They prefer eco-friendly products given the advantages they deliver.
Conclusion
Quality is the key in this era of a fast-paced world. An inferior quality could be disastrous for your business. Subsequently, only buy a product from established manufacturers with a proven track record in India. The Indian market is flooded with manufacturers and suppliers. Ensure the credibility of the manufacturer before placing the order.