Buy HDPE Agro Shade Net from prominent Manufacturer from Ahmedabad
This blog will expand the knowledge of the general farmers, commercial farmers, and those who are into farming. We are going to highlight about HDPE shade net, its salient features, and applications etc. Before we take a deep dive into the subject, it makes sense to learn about the product in simple language.
So, what is a HDPE shade net?
The HDPE made product is also known as agro nets. As the name agro nets reflect, it is designed for a wide range of applications in agriculture. Why HDPE? Since HDPE made material is sturdy, reliable and durable, it's worthy to be used in the manufacturing of HDPE shade net, vermi bed, azolla bed, etc.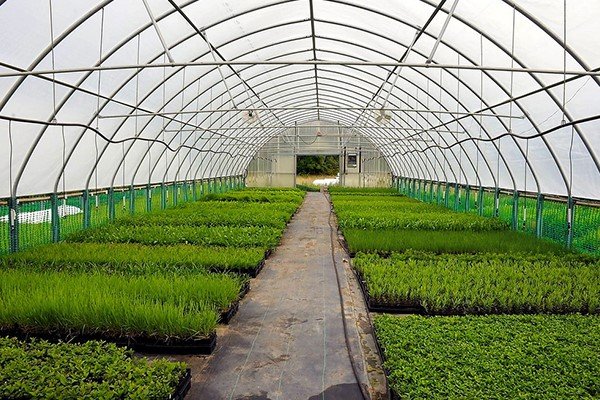 Unique features of HDPE
Manufacturers across India prefer the HDPE to manufacture the HDPE shade net. There many reasons to support the idea. HDPE is an amazing material. It is known for a wide range of unique features. These comprise:
High tensile strength
Anti-oil
Resistant to thermal Rays
Durable and heavy-duty
Resistant to harmful UV
Lightweight
100% waterproof
All-weather resistant
Whenever you plan to buy the HDPE shade net, make sure it reflects the above mentioned salient features. Don't hesitate to raise your relevant queries. Remember that an inferior quality basic material impacts the overall quality. Similarly, vermi bed, azolla bed, etc. too should be procured from leading manufacturer in Ahmedabad, India.
Benefits and advantages of the product
It is used to create greenhouses that provide protection to a wide range of crops and nurseries. About its main purpose, the main objective is to shade sunlight and create optimum growing conditions for crop. Pests are enemies of crop as they destroy the crop by feeding on leaves, fruits, and stems. Many plant diseases are result of pests, including blight, citrus, canker, leaf spot, rice blast, etc.
Vegetables and fruits cultivated in HDPE shade net
There are plenty of vegetables and fruits that are cultivated by using the product. These include tomatoes, cucumbers, eggplants, beets, carrots, spinach, capsicum, onions, lettuce, etc.
In addition, many types of medicinal plants and spices are cultivated inside the HDPE shade nets.
Colours
The HDPE made product is available in different types of colours. Every colour has a reason. For your information, we are explaining the purpose of a few common colours. These include:
Black: It reflects the harmful UV radiation of the sunlight
Green:
It is one of the most commons agro shade net. It neither reflects nor absorbs too much radiations. Its impact can be measured by the fact that this colour radiates more than 50% of the light and heat.
White:
This color enhances the positive energy to the surrounding.
Furthermore, there are a host of other colors available in the market, like red, violet, brown, etc. You can choose the colour depending on the crop/ fruit you are about to cultivate.
Don't hesitate to raise your queries, while buying the product.
Conclusion
Quality means a lot. Never buy an inferior product as it could prove out to be a disaster. In this era of technology, finding a reliable agro shed net manufacturer is just a click away. Browse a few famous companies website and take a final decision.