Greenhouse Shade Net Manufacturer in Ahmedabad
This is going to be an exciting blog. Life can't be imagined without the beautiful flora and fauna around us. In this blog, we are going to talk about the green shade net, its significance for commercial farming, farming, and its features among others.
Before we move forward, it makes sense to learn about the HDPE agro shade net in simple language, enabling you to connect with the blog in a better way.
Learning about the HDPE agro shade net
We believe many of you might have seen the in farm fields, gardens, etc. The green house nets are lightweight and fabricated with the 100% virgin HDPE fabric. It is designed to protect from Sun's extreme heat, and strenuous weather conditions. It is ideal for fruit, plants, nursery cattle. In the following sections, we will highlight about such vital subjects.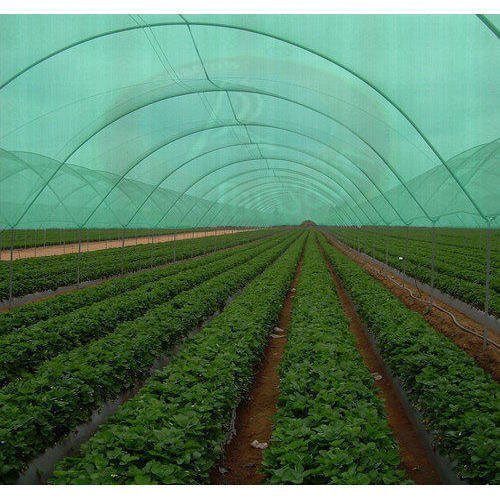 Unique features of the product
In this section, we are going to highlight a few salient features of the green net . Here are a few features of the product.
All-weather resistant
High tensile strength
Durable and heavy-duty
Lightweight
Anti-oil
Resistant to harmful ultra violet rays
Resistant to thermal Rays
In addition, the product has gone through UV stabilization.
Benefits and advantages
The high-grade green shade net is a versatile product offering numerous benefits for commercial and traditional farming. It is tailor-made for raising nurseries of fruits and vegetables. The sturdy net acts as a shield and protects crops from natural weather disturbances, including wind, rain, hail, frost, snow, bird, insects, worms, etc.
The HDPE agro shade net is used for a wide range of purposes in commercial and traditional farming, including:
Graft saplings and reduce its mortality on hot summer days
Quality drying of various agro products
Cultivation of vegetables
Cultivation of horticulture
Indoor plants
Fruit plants nursery
Cattle shed
Fish ponds
Poultry farming
General-purpose shading
Anti hail net
Hailstorms are the worst enemy of farmers. A high-grade HDPE agro shade net has the competency to minimize the ill effects of a hail storm on fruits, shrubs, buds, and seedings.
The green shade net is a friend of the farmer
We are hoping readers will find the blog informative and engaging. The quality-driven product helps farmers make the best use of wasteland and increase the cultivation areas. At the same time, the product helps in increasing the output.
Increase yield with the product
You would be surprised to learn that even a small piece of land can result in greater output with the use of this brilliant product. How does that happen?
When you use a green shade net, the product raises the level of carbon dioxide inside the ecosystem. A high level of carbon dioxide increases the process of photosynthesis, resulting in higher crop output. Everyone loves that. Ultimately higher yield is the goal of every farmer.
With a greenhouse, the environment of the crop can be controlled resulting in a healthy crop with better quality and better yield
The farmer-friendly product is also known as agro nets since it is primarily used in agriculture.
Additionally, the product is used for protection in construction and infrastructure development sites.
Which HDPE agro shade net is ideal for farming?
According to experts, usually, a shade percentage of 30-50% is ideal for the cultivation of vegetables. Most plants nurture with a maximum of 40% - 60% shade. While procuring the product, don't forget to ask the percentage.
A few shade-loving plants, like orchids and some ferns 75% or higher may be needed to obtain the perfect light levels.
A few green shade net manufacturers and suppliers of green shade net hold the expertise to deliver custom solutions. If you have a specific requirement, you can connect with such experts.
Gopinath Enterprise holds rich experience in green shade net manufacturing of various densities and dimensions.