HDPE Azolla Bed Makes Azolla Cultivation Effortless All-Over
In this farming-centric blog, we are going to focus on an amazing farming process, azolla cultivation. It isn't traditional farming. Cultivation of azolla brings focus on HDPE azolla bed manufacturers and tarpaulin manufacturers since, without their contribution, its cultivation is near impossible.
Before we move forward, it is vital to elaborate on azolla and azolla bed. Why is there so much focus on the biological product?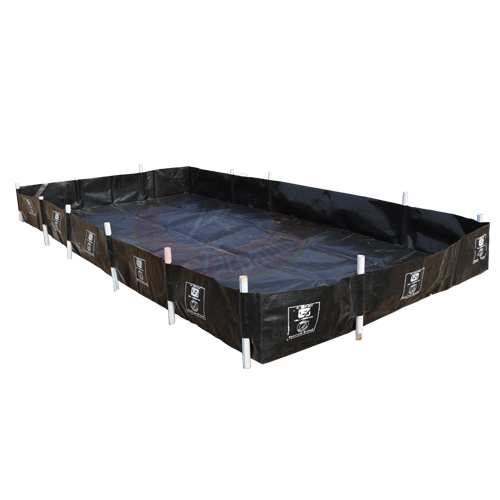 Learning about Azolla
Azolla is a free-floating water fern with short branches, stems, and roots that hang down in the water. It is a green fodder cultivated on the water surface, like natural ponds, water reservoirs, artificially created ponds, etc.
Over the years, its cultivation has multiplied manifold. The reason is that it has numerous benefits in comparison to other types of fodders, including protein-rich. Consequently, it is used as cattle feed.
It is ideal to fix nitrogen in a rice crop field. Subsequently, it is famous as a bio-fertilizer. In addition to this, it is perfect green manure.
Azolla Bed
Let's now shift our focus to another key issue related to this blog, the azolla bed. Do you have any idea about the same?
Azolla beds are manufactured using high-grade HDPE tarpaulin manufactured by tarpaulin manufacturers. The product is particularly designed to cultivate azolla. As mentioned earlier, it is widely used as livestock fodder and biofertilizer. An ideal HDPE Azolla Bed makes azolla cultivation effortless.
Tarpaulin manufacturers are also innovative as they continue to manufacture a wide range of products to suit the requirements of commercial farmers.
How to manufacture the important product?
A leading HDPE azolla bed manufacturer is drawing benefits from the latest technology to fabricate a high-grade range of beds. The bed is made using multi layer HDPE woven laminated geomembrane fabrics.
Salient features of the product
The high-grade bed is identified with a few salient features. Don't hesitate to raise your query while buying the product. An inferior product may cost dearly in the long run. Here are a few unique features of the product:
100% waterproof
All-weather resistant
High tensile strength
Durable and heavy-duty
Lightweight
Anti-oil
Resistant to harmful UV
Resistant to thermal Rays
Azolla bed means azolla cultivation isn't true though the name suggests otherwise. In the ensuing section, we are going to learn about its multiple uses.
Multiple uses of azolla bed
The premium quality azolla bed has multiple uses. In addition to the cultivation of azolla, it is used for many other purposes, including:
Water storage
Water gardens
Lily ponds
Fish ponds
Poultry farm
Cattle farm
For further information, get in tpouch with leading tarpaulin manufacturer.
How to ensure quality
The quality of the product can be judged by GSM. GSM stands for Grams Per Square Metre. It is the weight of the material. According to industry experts, the heavier the GSM, the higher the quality of the product.
Therefore, whenever you are out in the market to buy the azolla bed, don't forget to ask the GSM of the product. Why settle for less when you deserve the best!
Custom-designed
A few tarpaulin manufacturers in India hold the expertise to fabricate custom-designed azolla beds. In case you are looking for a specific klind of tarpatri, you can get in touch with a few leading tarpaulin manufacturers that hold expertise in manufacturing custom-designed HDPE azolla beds.
Conclusion
Tarpatri is an amazing product with multiple uses. Quality makes all the difference as it impacts the final result and performance. Only procure the quality-driven product.