HDPE is widely used in numerous industries, from Transportation to Agriculture
Over the years, technological developments have led to numerous advancements in HDPE fabric. Traditional methods have become redundant. Innovative products fabricated using the HDPE fabric are used in numerous industries, from transportation to agriculture. And rightly so, given the impact and uses of the HDPE tarpaulin. This blog will revolve around HDPE and its various derivatives, like HDPE shade net, HDPE tarpaulin, HDPE vermi bed, HDPE sheets that are bringing about a change in various industries and sectors of mankind as a whole. Before we take a deep dive into the subject, it makes sense to learn about the basics of HDPE.
Brief history of the incredible product
According to industry experts, it all began around 1930s. in the United Kingdom, while the production of HDPE saw a sharp increase in the 1950s in the US. Over the years, its use has skyrocketed, riding on innovation and technological advancements in the field.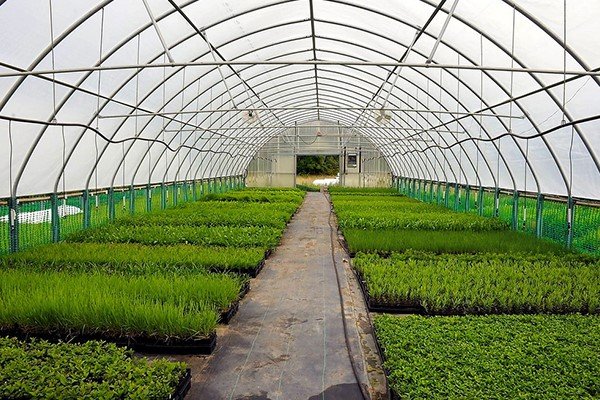 What is HDPE
The abbreviation HDPE stands for High Density Poly Ethylene. It is essentially a petroleum-based thermoplastic polymer. Owing to its incredible properties and features, it has found usage in plenty of things. In the ensuing sections, we will focus on numerous significant subjects related to this amazing product.
Unique features of HDPE
Many unique features set the product apart from other products, making it suitable for many applications. These include:
Resistant to extreme weather conditions
High tensile strength
Durable and heavy-duty
Resistant to harmful UV Rays
Available in Roll and Panel (joined thappi) form
Leak-proof
Sturdy material
Light in weight
Furthermore, the product designed using HDPE fabric, for instance, HDPE shade net, HDPE tarpaulin, HDPE vermi bed, HDPE sheets are resistant to most chemical solvents. A host of other similar features make it an ideal product for the fabrication of many products.
Industries benefitting from the HDPE
Let's now shift our focus to the industries/ sectors that are benefitting from HDPE fabric. The incredible product is used in many industries/ sectors for various types of applications. Here is a list:
Agriculture
Plastic
Construction
Transportation
Sports
Food & Beverages
Hotels and Resorts
HDPE is recyclable
Yes. HDPE is recyclable! This is one of the most significant features of the HDPE. HDPE and its derivatives, like HDPE shade net, HDPE tarpaulin, HDPE vermi bed, HDPE sheets, etc. are absolutely environment friendly. When you use products made up of HDPE you are supporting sustainable development. In this era of rapid industrialization, everyone needs to play a role. Sustainable development is the key.
An energy-efficient product
Manufacturing of HDPE based items requires only a fraction of the energy required to produce steel from iron ore. As a result, it further establishes itself as an environment-friendly product.
Products made out of recycling HDPE plastics
According to industry experts, when HDPE goes through recycling, it is converted into both lumber and sheet form. The lumber and sheet forms are utilized for decking, bike racks, benches, picnic tables, fencing, and furniture, among others.
The use of HDPE is limitless, including hotels and resorts, colleges & universities, retail, golf course, parks, gardens.
Conclusion
This is an amazing product. Many significant subjects have been highlighted for the benefit of readers and industry people with the hope that it will expand their horizons.