HDPE Tarpaulin: Features and benefits
In this business-centric blog, we are going to highlight HDPE tarpaulin, its properties and features, and applications for various industries.
Over the years with the advent of innovative technology,HDPE tarpaulin manufacturers feel empowered. They have plenty of options, machines, and technology to manufacture a wide range of HDPE Tarpaulin-based products. Tarpaulin Manufacturer in Gujarat isn't far behind when it comes to drawing benefits from the cutting-edge technology.
At the outset, it makes sense to learn the basic definition of HDPE.
What is an HDPE?
Many people involved in the tarpaulin manufacturing industry in India often discuss the term HDPE. For the benefit of our readers, we are sharing a simple definition of HDPE.
The abbreviation HDPE stands for High-Density Polyethylene. It is basically a petroleum thermoplastic and is the leading polyethylene of the three top polyethylenes.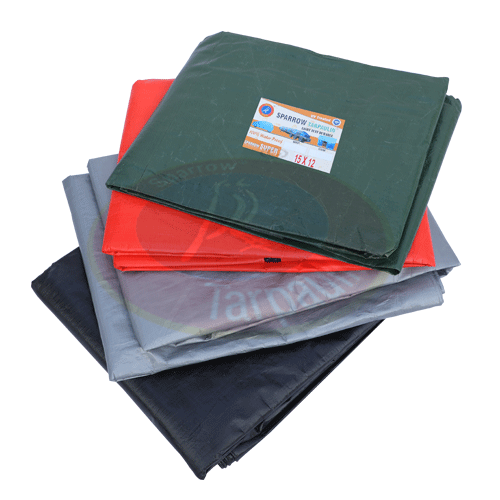 HDPE Tarpaulin
The quality-driven HDPE tarpaulin is manufactured using HDPE fabric. This premium quality fabric is laminated with LDPE on both sides.
Properties and features of the HDPE Tarpaulin
The tarpaulin manufacturers in India are using premium quality HDPE tarpaulin fabric to manufacture a wide range of products. Subsequently, the product offers numerous properties and features. These include:
100% waterproof

All-weather resistant

High tensile strength

Durable and heavy-duty

Lightweight

Resistant to harmful UV and thermal Rays
Products manufactured by HDPE tarpaulin fabric
The amazing and innovative industrial product is used by tarpaulin manufacturers in Gujarat to manufacture a wide range of products. These include:
HDPE tarpaulin roll

HDPE pond liner

HDPE vermi bed

HDPE Azolla bed

HDPE shade net

Multilayer tarpaulin

Cross-laminated tarpaulin
This isn't the end. The list of products manufactured by the HDPE tarpaulin manufacturer runs long.
Industrial usage and application
The tarpaulin manufacturer in Gujarat is engineering a wide range of products which has found usage in many industries and sectors, including:
Agriculture

Infrastructure development

Automobiles

Railways

Events and ceremonies

Railways

Machinery covers

Floor spreadsheets

Warehouse

Poultry
Colour
The HDPE-made tarpaulin is available in many different colors. For example, red white, black, green, violet, blue, etc. Every color has a meaning. Just because a particular color is your favourite colour, don't go for that color. Let's understand this with a classic example. A green shade net is designed for farming. As a result, it is green color. Scientifically speaking, the green color isn't a good absorber of heat, making it ideal for a green shade net.
You don't have to worry about it. Choose a reliable tarpaulin manufacturer in Gujarat, and share your requirements and the purpose of the tarpaulin with the manufacturer. With their expertise in the field, they will suggest you the perfect color for your requirement.
An environment-friendly product
HDPE-made tarpaulin fabric is environmentally friendly. As a result, the products made of tarpaulin fabric, like tarpaulin roll, vermi bed, shade net, azolla bed, etc. support sustainable development. Old and used products are sent for recycling. There is no harm to the environment. All those who use HDPE-made tarpaulin are supporting the cause of the environment.
Quality matters
That's right. Quality matters a lot. Inferior quality will affect the sole purpose of buying the product. Whenever you make the decision to buy a product made of HDPE tarpaulin, make sure that you buy it from a leading HDPE tarpaulin manufacturer in Ahmedabad, India.