HDPE Tarpaulin provides protection cover for numerous industries
Over the years, research and development in the tarpaulin sector have led to a new invention. It has gone for a drastic change. HDPE tarpaulin is a boon in disguise for numerous industries. In this blog, we are focusing on a not-so-conventional subject. But this subject is directly or indirectly related to all of us. Sounds a bit interesting. Yes, that's true.
Many of you might have come across a tarpaulin, knowingly or unknowingly. While crossing a road, at times, you might have come across trucks transporting grains and covered with a sheet to protect from rain. That sheet is in fact tarpaulin.
So, what is HDPE tarpaulin?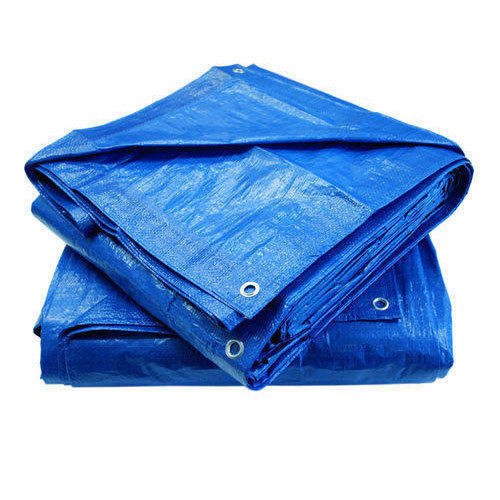 Why there's so much buzz about this? Let's unknot the mystery for you. HDPE stands for high-Density Polyethylene. The tarpaulins made of HDPE are woven HDPE fabric laminated with LDPE on both sides. It has found numerous uses across industries. The product is tailor-made for covering a wide range of products since its properties protect the stuff from moisture, dust, and rainfall.
Salient features
There are plenty of reasons that set the product apart from various other products available in the market for protection purposes. These includes:
100% waterproof
All-weather resistant
High tensile strength
Durable and heavy-duty
Lightweight
Resistant to harmful UV and thermal Rays
Industrial usage and application
The sophisticated scientific product is being capitalized in a wide range of industries and sectors, including:
Agriculture
Infrastructure development
Automobiles
Railways
Events and ceremonies
Railways
Machinery covers
Floor spreadsheets
Warehouse
Poultry
In addition, the business-centric product has also found usage in the sports sector. Is it? That's right. Sports grounds like cricket, lawn tennis, golf, etc. use these covers during rainfall and inclement weather.
The HDPE tarpaulin manufacturing industry has witnessed massive changes over the years. Manufacturers across India are emphasizing the use of the latest technology and trends of the sector. A few, significant companies have a sophisticated research and development lab with requisite technology and machinery.
Specifications, shape, and colour
Can it be possible to obtain the product in different specifications? That's an interesting query, many of you might be eager to raise. In addition to standard sizes, you have the liberty to place an order according to your business requirements. There are a few companies that have the capability to offer custom-made solutions. Considering your business requirements, you can buy the product in different colors and specifications.
Increasing use
The tarpaulin manufacturing industry is witnessing substantial growth over the years, fueled by numerous reasons. Here are a few reasons that are enhancing the growth of the sector:
Growth in population
Rise in urbanization rate
Economic growth
Rise in purchasing power
Eco-friendly and recyclable
HDPE tarpaulin has been found eco-friendly and recyclable. This is one of the significant features of the product. For unawares, recycling is the process of breaking down the material and converting the waste into useable products. Tarpaulin is reusable. Old and worn-out sheets go through the recycling process and later on capitalized for making different types of household items.
Why choose us!
At Gopinath Enterprises, our long-term vision and mission inspire. Our continued focus on quality has enabled us to establish itself as one of the notable companies of the country in HDPE tarpaulin manufacturers and suppliers.
A dedicated "Quality Control" department is headed by a senior professional to ensure quality during every stage of the production cycle. The various "Quality Certifications" and "Quality Standards" are being followed in letter and spirit, including ISO 9001: 2015 and IS 7903.
If you are looking for HDPE tarpaulin, end your search with Gopinath Enterprises!