It's All About Tarpaulin Manufacturer And Best Quality Tadpatri
In this blog, we are going to highlight an important product, tarpaulin, its prominent features, and how it is leaving an impact on a wide range of industries. Tarpaulin manufacturers deserve appreciation for their continued use of innovative technology to develop the best-of-the-breed tarpaulin.
Before we take a deep dive into the subject, it's only logical to describe the product in simple language.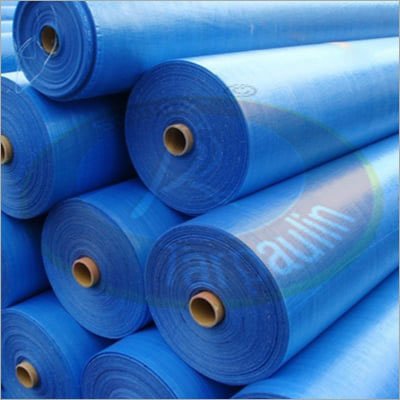 So, what is a tarpaulin?
Many of us have heard about tirpal sold by tarpaulin manufacturers. It is basically a tarpaulin. The flexible and waterproof sheet is manufactured by using sturdy HDPE fabric. Many regions in India know this product by the name of tirpal and tadpatri.
Apart from HDPE fabric, many other materials are also used to weave and manufacture tadpatri by leading HDPE tarpaulin manufacturers in Ahmedabad, India. These comprise polyester, canvas, and plastic.
Understanding HDPE
Over time, HDPE fabric has received prominence in tadpatri manufacturing. There are reasons to corroborate its significance. Do you have any idea about HDPE? What is HDPE? The abbreviation HDPE stands for High-Density Polyethylene. As far as the product is concerned, it is fundamentally a hydrocarbon polymer that is processed from petroleum through a catalytic process.
Why is HDPE fabric getting prominence?
That's an obvious question many of you might be thinking to raise. HDPE is an amazing material with excellent properties. Therefore, making it ideal for tadpatri manufacturing.
Properties of the best quality tadpatri
The properties and salient features of HDPE make it stand out from the crowd. Just take a glance at the following properties of the HDPE fabric:
100% waterproof
Resistant to harmful UV
Lightweight
Resistant to thermal Rays
All-weather resistant
High tensile strength
Durable and heavy-duty
Anti-oil
Sounds great! Given the properties, it is perfect for tarpaulin manufacturers to manufacture different types of tadpatri.
Types of products weaved by HDPE Tadpatri
Tarpaulin manufacturers are continuously restructuring their product line, given the demand and requirements of the market.
Some of the common types of products weaved by HDPE-made fabric comprise HDPE tarpaulin, HDPE tarpaulin roll, HDPE pond liner, HDPE vermi bed, HDPE azolla bed, HDPE shade net, cross-laminated tarpaulin, multilayer tarpaulin, etc.
Industrial uses
Now it's time to elaborate on the industrial use of the product. Numerous industries are drawing benefits from excellent products. Here is a list of industries that are drawing benefits from the industry-centric product.
Transportation
Shipping
Steel
Agriculture
Tent house
Chemical
Sugar
Textile
Machinery used by tarpaulin manufacturers
Tarpaulin is widely used for numerous goals as it has brilliant features as discussed in the earlier section. Over the years tarpaulin manufacturing machinery has changed drastically, riding on ever-changing technology. Some of the commonly used machinery includes hot welding, hemming, cutting, and eyelet punching of the fabric. In addition, there are a host of other machines and tools that play a significant role in the manufacturing of the best quality tadpatri.
Custom-made HDPE tadpatri
The Indian market is brimming with numerous tarpaulin manufacturers. However, only a few have the competency and modern infrastructure to develop custom-made tarpaulins. Many companies require a specific size of tarpaulin for their use as the standard size doesn't meet their requirement. For example large-sized warehouses. In such a case, connect with a leading manufacturer to get the product that meets your requirements. A few companies in Ahmedabad hold the expertise to deliver custom-designed tadpatri.