HDPE Vermi bed Tarpaulin: A multipurpose product for industries
In this blog business-centric blog, we are going to learn about a multipurpose product, the HDPE tarpaulin.
Understanding the product
This is a brilliant product. It is engineered by using quality-driven HDPE fabric laminated with LDPE on both sides. Since the base material HDPE is recognized for a wide range of salient features, the finished products made of HDPE fabric, like tarpaulin roll and HDPE vermi bed reflect numerous unique features.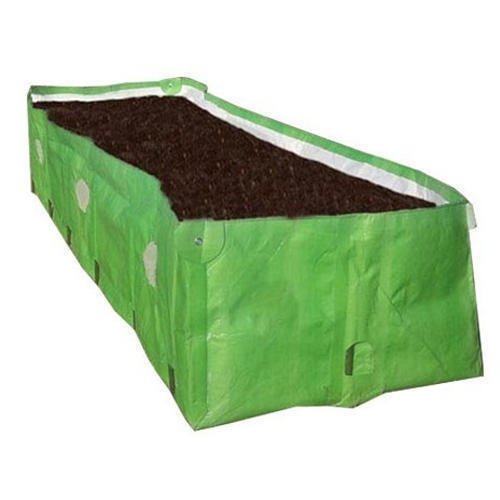 In the ensuing sections, we are going to focus on salient features of the product, helping you to understand the product better.
Salient features of a premium quality tarpaulin
For the benefit of our readers, in this section, we are going to highlight the salient features of the product. This section will help you to identify the quality of the product.
Virgin polyethylene as base raw material
Flexible in nature
Tough and durable
Protection from UV rays
High tensile strength
Puncture resistance
Light in weight
Fire retardant
Easy to handle
Resistant to stains, acids, dyes, and numerous chemicals
100% waterproof
Leakproof, weatherproof, oilproof, etc.
Easily repairable and cost-effective
Strong aluminum passivity eyelets - hook fixed
Don't hesitate to raise queries or doubts, if any while procuring the HDPE tarpaulin roll.
HDPE Vermi bed
Here it makes sense to share details about one amazing product, the vermi bed. This is a product designed for vermicomposting by Vermi Bed manufacturer in Ahmedabad. Talking about its applications, it is designed to convert bio-degradable waste, like kitchen waste, crop waste, leaves, etc. into highly fertile organic compost. This is also widely known as vermicompost. And technically this process is known as vermicomposting.
A quality-driven vermi bed is identified with the above-mentioned unique features. Being a sensible businessman, it's your responsibility to enquire about the quality of the product. Unless the product, reflects the quality feature, don't choose it for your requirement.
Multipurpose use of HDPE Tarpaulin
This is a dynamic product with numerous applications. Prominent HDPE manufacturers use the latest technology to engineer products for various industries. In addition to several popular applications of tarpaulin fabric, it has found usage in many other industrial applications.
The tape extrusion process provides a wonderful opportunity for businesses to produce HDPE woven sacks, HDPE raschel bags, etc.
The demand for tarpaulin roll and HDPE fabric increases during rainy
The HDPE tarpaulin manufacturer is fully aware that this product though can be used throughout the year in many applications, for example, HDPE vermibed whereas many applications are guided by season. As a result, many tarpaulin roll manufacturers scale their production during the rainy season to meet the increased demand of the market.
This also brings focus to having multiple products in the product portfolio. The HDPE tarpaulin manufacturer with multiple products gets maximum benefits when the demand for seasonal products grows. Therefore, if you are into the HDPE tarpaulin business, be wise, and sell multiple products. At the same time, your machinery onboard with high output machines would help you generate high net profitability. Eventually, that's the prime objective of every business.
Conclusion
The quality of the product makes all the difference as it decides the efficiency and durability of the product. Therefore, it makes sense to buy the product from an HDPE tarpaulin manufacturer.