Various Usage of HDPE Tarpaulin Roll
In this blog, our focus will be on a product that has created an immense impact on our lives. We are surrounded by tarpaulin roll. Ever-increasing demand is giving a boost to HDPE tarpaulin roll manufacturers.
Before taking a deep dive into the subject, its basics assume significance.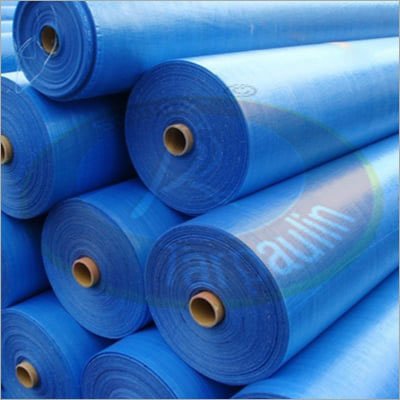 What is an HDPE Tarpaulin roll?
HDPE tarpaulin rolls are manufactured using high-grade woven HDPE fabric laminated with LDPE on both sides. HDPE is the base material used by HDPE tarpaulin roll manufacturers to process and manufacture the amazing product.
Learning about HDPE
HDPE is basically a hydrocarbon polymer. It is derived from ethylene/ petroleum with the help of an exclusive catalytic process. According to experts, it is thermoplastic. Since the product has amazing properties and features, it is used in a wide range of industries.
Properties and salient features
From the basics of the product, let's now shift our focus to properties and salient features of tarpaulin roll.
Properties and features
Now let's move towards another key section of this blog. The multilayer cross laminated tarpaulin is widely admired for several properties and features. These include:
Resistant to extreme weather conditions
High tensile strength
Sturdy material
Light in weight
Durable
Heavy-duty
Resistant to harmful UV Rays
Leak-proof
Cost-effective
Dimension
Thickness and dimension vary from one HDPE tarpaulin roll manufacturer to another. Leading cities across India, including Ahmedabad, have a number of Cross laminated tarpaulin manufacturers offering products in various standard sizes and thicknesses. Depending on your business or commercial requirements, you can choose the product.
Choose your own colour
The heavy-duty product is available in various colours. Does colour really matter? Yes, it does matter though blue is one of the most sought-after colours by customers, ranging from agriculture to engineering. Colour of the tadpatri depends on the purpose. Where do you want to use the product? How do you want to use the tarpaulin roll?
Here are a few common colours offered by leading HDPE tarpaulin roll manufacturers:
Blue
Sky blue
Yellow
Green
White
Black
For a specific colour, you can connect with a leading HDPE tarpaulin roll manufacturer.
Application of tarpaulin roll
Tarpaulin roll is designed and manufactured with premium quality HDPE material as recorded earlier. Since this brilliant material can resist harsh weather conditions, it has found usage in many industries and sectors. The brilliant product has numerous applications. These include:
Truck cover, Top roof, and side curtain
Outdoor event
Rain and sunshine shelter
Playground
Army tent
Carriage cover
House building
Infrastructure
Sport field
Packaging material
Industries
In this section, we will highlight a few prominent industries using the product, these include:
Agriculture
Automobile
Shipping
Infrastructure
Pharmaceuticals
Sports
Custom-made product
If you are looking for a specific kind of tarpaulin roll, we recommend you seek the services of an established HDPE tarpaulin roll manufacturer. Customization services help you get what your business requires.
In this era of technology, finding a leading tarpaulin roll manufacturer isn't a herculean task. Go to a search engine, enter a few keywords related to the product. The search engine result page will come up with a few companies. Access the links. Browse web pages. When you are convinced, get in touch with the company and place your order.
Conclusion
HDPE tarpaulin rolls are an amazing product. It is changing the face of numerous industries. Quality matters a lot here. Only buy from the best tarpaulin brand in india.
Join hands with Gopinath
Established in 1998, the Gopinath Enterprise Pvt. Ltd. is a prominent manufacturer and supplier of quality-driven HDPE Waterproof Tarpaulin fabric. Blending innovation and technology, we deliver business-centric HDPE Tarpaulin Roll, HDPE Tarpaulin, HDPE Pond Liner, HDPE Vermi Bed, HDPE Azolla Bed, HDPE Shade Net, Multilayer Tarpaulin, HDPE Tarpaulin Sheet, and Cross Laminated Tarpaulin.
If you are looking for a quality-driven range of heavy-duty HDPE tarpaulin rolls, then end your search with Gopinath Enterprise as they hold immense expertise in the field. It's worth investing in the product as it will help you scale your business to the next level.